What is IEEE?
Institute of Electrical and Electronics Engineers or IEEE (read I-Triple-E) is the world's largest professional association dedicated to advancing technological innovation and excellence for the benefit of humanity. IEEE produces one third of the world's literature in the electrical and electronics engineering and computer science fields, publishing well over 100 peer-reviewed journals.
IEEE CUD Student Branch
The Student Branch of the Institute of Electrical and Electronics Engineers at Canadian University Dubai was established in 2016, driven by a dedicated team of students and faculty from the Faculty of Engineering, Applied Science & Technology.
The Branch is organized by a volunteering student committee and a faculty member. Its purpose is to provide students with the opportunity to be actively involved in technological activities and events and be a part of a professional society: the IEEE.
Being part of the IEEE Student Branch can be one of the most positive university experiences for students providing them access various programs, activities, professional networking opportunities, special projects, etc.
IEEE has student branches at thousands of universities and colleges in hundreds of countries throughout the world, with activities ranging from:
Organizing technical events and workshops
Organizing technical trips to renowned organizations in related fields
Organizing careers events
Helping students find internships and work through IEEE affiliations
Organizing social eventsOrganizing social events
Executive Committee
Danica Chloe Reyes
Student Branch Chair
Behdad Pourjafari
Student Branch Vice Chair
Ezza Mirza
Student Branch Secretary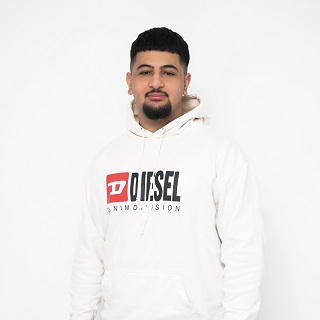 Abdullatif Mana
Student Branch Treasurer
Operating Committee:
With events, trips, and other activities, the operating committee supports the executive committee in terms of student life in Faculty of Engineering Applied Sciences and Technology (FEAST). The operating committee's goal is to increase the participation of student members in decision-making and leadership roles.
Contact
ieeesb@cud.ac.ae