Licensed by the UAE Ministry of Education - Higher Education Affairs
Accredited by the Commission for Academic Accreditation
Ranked in the top 2% (601-650) worldwide and top 4 in the UAE (QS World University Rankings 2022)
Program accreditations from industry bodies
Regional affiliation: AArU
International accreditations: IAA, PRSA, PRME, ECO Canada
Leading industry certifications: CIMA, CFA, ACCA
Institutional Licensure & Program Accreditation
Canadian University Dubai is licensed to award degrees by the UAE Ministry of Education - Higher Education Affairs. In addition, all of our degree granting programs are accredited by the Ministry of Education - Higher Education Affairs through the Commission for Academic Accreditation.
International Ranking
Canadian University Dubai has been ranked in the top 2% (601-650) worldwide and top 4 in the United Arab Emirates according to the QS World University Rankings 2022. The QS (Quacquarelli Symonds) ranking system is recognized among the world's most respected university rankings.
Professional Accreditations and Affiliations
Our academic programs are designed to prepare students for professional practice in their chosen field. This focus on employability skills has attracted industry recognition from leading international professional bodies, outlined below. Canadian University Dubai's accredited programs have also been listed on the International Program Accreditation Portal (IPAP) by the UAE Ministry of Education.
The IPAP is a public portal that provides information on the Strategic National KPI that measures the percentage of nationally accredited undergraduate programs that have received an additional accreditation by a recognized international body.
International Advertising Association
Public Relations Society of America
Chartered Institute of Management Accountants
Chartered Financial Analyst Institute
Association of Chartered Certified Accountants
Autodesk
Students enrolled in the Bachelor of Architecture, BSc in Architectural Studies, and BSc in Interior Design programs benefit from our Authorized Academic Partner with Autodesk, a global leader in design and make technology. For over four decades, Autodesk has worked to transform how things are made. Their solutions currently span countless industries, empowering innovators to combine technologies in new ways, unleash talent, and unlock insights to make the new possible.
Association of Arab Universities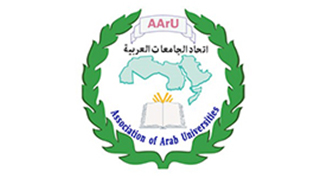 CUD is proud to join the Association of Arab Universities (AArU) as active member, that works to support and connect institutions for higher learning in the Arab world, as well as enhance cooperation among them. The non-governmental organization includes 280 Arab universities at present, 12 of which are located in the United Arab Emirates.
Environmental Careers Organization of Canada
Principles for Responsible Management Education
CUD is a proud member of the Principles for Responsible Management Education (PRME), a world-wide initiative of the United Nations Global Compact to promote responsible and sustainable management education that includes 850 leading business and management schools across 95 countries.
Society for Human Resource Management
CUD has been acknowledged by the Society for Human Resource Management (SHRM) for the alignment of our BBA in Human Resource Management with SHRM's Human Resources (HR) Curriculum Guidebook and Templates since 2020. Globally, over 400 programs in approximately 375 educational institutions have been acknowledged by SHRM for their alignment with its guidelines and templates that define the minimum HR content areas that should be studied by undergraduate and graduate HR students. The guidelines are part of SHRM's academic initiative to define HR education standards taught in university business schools and help them develop degree programs that follow these standards.
International Association of Universities
Canadian University Dubai (CUD) has joined the International Association of Universities (IAU), further demonstrating our commitment to growing our global network of institutional partners and facilitating our education and applied research development to enhance our academic and cultural exchanges.